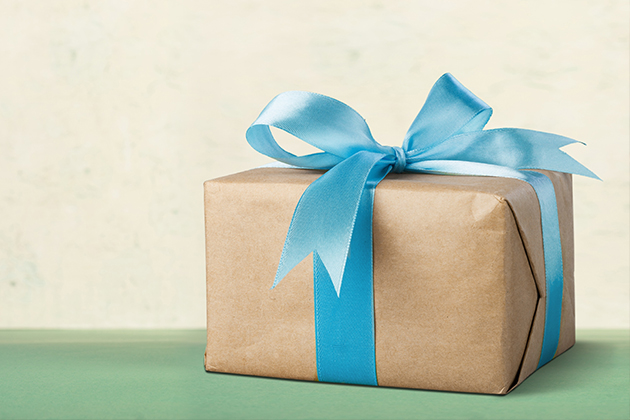 This is our guide to the best shopping in Portugal, so that you can send the greatest gifts to your distant loved ones. Send a part of yourself and a bit of the country's flavours to those who live far away.  
What you should buy
When you think of shopping in Portugal you should aim for traditionally Portuguese products that truly represent the country. This way you can aid the local economy and send something special to those who are far away, at the same time. So, let's go!
Shopping in Portugal:
Cork
Portugal is the largest cork producer in the world. This highly versatile product, widely used for thermal isolation, for instance, has increasingly been employed in more diverse articles, from fashion to everyday items. Resistant and versatile, recyclable and hypoallergenic, it has thermal and acoustic qualities and is greatly appreciated by artists, and for handicraft and decoration. 
Tableware and ceramic
On a completely different note, Portuguese tableware is a large representative of another aspect of national culture, taking us right back to the roots of the nation. In terms of ceramics, the most famous are those from Caldas da Rainha, Alcobaça, Porches and Coimbra and regarding tableware we suggest you look for the famous Vista Alegre or Bordalo Pinheiro pieces. For artistic tableware Caldas da Rainha and Óbidos stand out, but you might also like to take a look at the tiles from the Setúbal region, or the Viúva Lamego and Santa Rufina companies. 
Embroidery and lace
The traditional Madeira embroidery illustrates details of Portuguese culture that need to be preserved and, along with the Nisa and Viana do Castelo needlework, competes strongly for pride of place with the Castelo Branco bedspreads. The lover's handkerchiefs from the Minho region, and more specifically Vila Verde, are also items that reflect a culture that is still widely appreciated today, but you won't want to pass over the Portuguese lace, which is versatile and can be used for tablecloths, towels or sheets. The Peniche and Vila do Conde bobbin lace is especially worth considering, as are the knot lace items from Pinhel and Nisa lace.  
Olive oil
Some call it liquid gold, because of its enormous culinary value, and Portuguese olive oil does rank among the best in the world. A simple purchase at a supermarket could, therefore, fill the heart of those who don't have such easy access to it abroad. There are several brands you can buy but look especially for those that come from regions such as Ferreira do Alentejo and Abrantes. 
Wine and spirits
Portugal boasts several beverages that will delight any recipients. Red and white wines, or the traditional "vinho verde" from the Minho region, and of course Port stand out, but there are stronger spirits such as medronho, ginginha from Óbidos, Madeira wine and the local poncha among your many options, all of which deserve international recognition and are worth buying and sending to your loved ones!
Cheese and traditional sausages
These are two industries which you can find all over Portugal. From the softer cheeses, such as the famous Serra, produced in the Estrela Mountain region, to the drier sheep, goat, cow and mixed cheeses, there are so many different varieties that they seem to have been tailored to all the different tastes, with different consistencies, flavours and degrees of fat. There are some safe bets, such as the already mentioned Serra da Estrela cheese, Serpa, Nisa, São Jorge and Azeitão.  
The range of traditional sausages is dominated by alheiras, chorizo, farinheira, linguíça, morcela and salpicão and can be found from the Alentejo to the Beiras or Trás-os-Montes region. They transport us straight back to Portugal's rural culture and to memories of cheerful gatherings of family and friends. 
Sweets and biscuits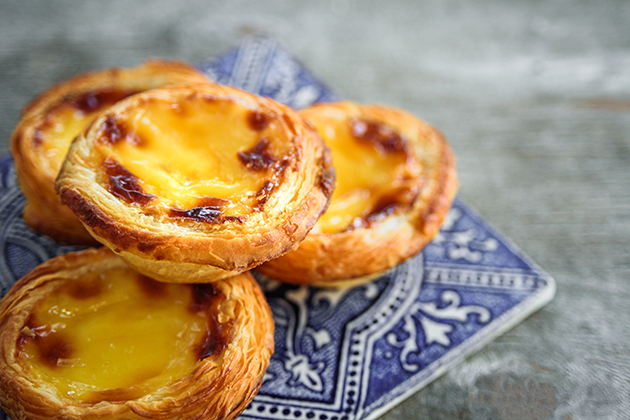 This is another area in which you could quite definitely lose yourself while shopping. From egg-based conventual sweets to the famous Pastel de Belém, the queijada cheese cakes and sponge cakes, there is plenty on offer in any quality pastry shop that would meet the standards of the most demanding gourmet. As far as traditional cookies and biscuits go, you can't go wrong with beijinhos, roscas and travesseiros, or areias and other regional specialities. Many can be easily found in supermarkets and pastry shops, but for others you might need to travel to different regions of the country – this is the case with the queijadas and travesseiros from Sintra and the ovos moles from Aveiro. 
How to send them?
There are few restrictions to sending these sorts of articles abroad. Provided they are properly packaged and secured, you can send them through regular mail and even track their progress until they are delivered to their destination. Obviously, the price depends on the weight and the destination. There is an express service for deliveries up to 30kg, and this is the fastest option. Some shops offer a delivery service as well, so it might be worth inquiring about that. In these cases you can purchase online and have the product mailed abroad immediately. 
How about taxes and customs tariffs?
Tariffs vary, depending on whether the destination is an EU state or not. Therefore, before purchasing any item make sure to get information on what tariffs might apply in the country it is being sent to. You can find this information at the nearest post office. Also bear in mind the time required to reach the destination, since this could make it impossible to mail certain types of food.